Big adventure or fitness goals are not frivolities. Your desires are not unimportant. 
An August day on Mount Shuksan, Washington. 
What!!! Two years to change a habit?
Coming from a school of thought that said, 21 days to form a new habit, 90 days to make it stick - I was a bit horrified to learn from Dr John Ratey, that it takes about two years for most people to make a significant change. He should know, he teaches this stuff at Harvard School of Medicine where he is an Associate Clinical Professor of Psychiatry.
Mainly I was perturbed because given that I make some of my living as an outdoor fitness coach, I had anxiety about explaining to new clients that, "Yep, you'll see results in two years". I can't imagine that being a great opening line with someone who wants change and results. And yet my experience is that when I train with people for two years or more the result is nearly always the same - massive change, often far exceeding expectations and yet with more immediate results than first imagined.

I decided to do an experiment of one - on myself - starting a year ago and with John Ratey's guidance started to envision what I really wanted. There were fitness, health, social and resource (financial) components. It was perfect timing as I was at a near-bottom which turned out to be a rock solid foundation. The reality was that the changes I really wanted were not going to happen in one calendar year. No way, or at least not in a  way that offered the security of long-term results that I wanted.

This acceptance was extremely powerful because I immediately relaxed in to the confidence that I was going to get exactly the results I wanted, on my terms and in a reasonable amount of time. Even better, by working with coaches and supporters, I started to see results almost right away. A year later and not much looks the same as it did just a short while ago, and yet the process feels very even-keeled. One thing that has surprised me most is the speed at which change is occurring. I find myself having to re-adjust my expectations as five and ten year goals start to become 'now-goals'.   

It's even changed the way I coach others, I used to consider the question, "What can we achieve in 3 months or 6 months" and while this got results most of the time, it  occasionally felt like we were jamming a square peg in a round hole. And sure it went in, after all, determination and enthusiasm combined with good training theory will nearly always get results. But were they the exact results we wanted?     

These days when meeting with a new client or group, I ask the question, "What is the exact result wanted?" In other words, "What is the dream?" Never mind what we think is achieveable, let's for a moment suspend any judgement about "how" or "if it's possible" and let's find the courage to imagine what it is that we really want? It could be a tangible goal or it could be a commitment to move in the direction of a dream.
(A note on this - be careful who you do this exercise with as not everyone will have the confidence or desire to support you. Many dreams get dashed by naysayers or by loving people who might be intimidated by your drive. Improvement is not for the faint of heart!)
Resolutions and resolve can be powerful levers, but is doing something for a month or a year going to significantly impact our lives? I'm not suggesting that a month or a year of effort is insignificant and we only have so much time. However it's easy to have the same year over-and-over and end up in the same spot. Getting on an upward spiral though will take you higher than might be possible to imagine.

I think it takes courage to dream big. Committing to take action is a daring move but it doesn't need to be dramatic. Many of the most successful people I know don't announce their goals, they just do it - and celebrate along the way. 

Back on the subject of two years. I think John Ratey's experience and wisdom is remarkable. I think his book "Spark" is a worthwhile read for anyone interested in creating new exercise habits - or any habits.  

It took me a while to figure out the genius of the two year approach. It's not that it takes two years to make the changes, it's that the commitment to allow two years (or more) creates a sense of possibility which spurs along action with almost immediate results - and isn't this what we really want?   

John Colver.  
MOUNTAINEERING TRAINING | TESTING YOUR FITNESS
The following post is also found on the RMI Guides weblog link
Testing your fitness from time to time is a great way to gauge improvement and to take the opportunity to find your limits. In our Seattle based 'Fit To Climb' workouts we use a custom version of a military fitness test that can be done during a short workout. The test consists of a 'timed run' - we suggest a mile (if you don't like to run, then walking is perfect) - followed by a strength test with 4 exercises designed to gauge your upper-body strength, core strength, leg strength, and agility.
After a good ten-minute warm-up followed by the Daily Dozen, or similar exercises, first do the timed run. Go at a speed that feels like an intense effort. Record your time. Then, rest for 5 minutes by gently walking or just pacing slowly back and forth.
For the strength test, find an area that has a solid, level, and soft surface. Grass is perfect but you can also do this indoors if you prefer. During this test, you will perform four exercises for 2 minutes each, with 3 minutes of rest between each exercise. For the first three exercises, the goal is to count the number of perfect repetitions you can complete in 2 minutes. If you do this with a partner, you can rest while counting their repetitions—along with encouragement! For the fourth exercise, the Shuttle Run, simply time yourself. Write down your scores for each test.
Perform the strength test as follows:
1. Push-ups—2 minutes, followed by 4 minutes of rest 
2. Steam Engines on Back—2 minutes, followed by 4 minutes of rest 
3. 3/4 Squats—2 minutes, followed by 4 minutes of rest 
4. 20-yard Shuttle Run—Set up your shuttle run course with some cones or water bottles. If you aren't sure of measurement use 25 normal paces as a guide. Run back and forth between your markers for 2 minutes, counting the number of times you complete one leg. 
• For an explanation of strength exercises see the Daily Dozen.
• A tip: Break the 2 minutes into 30-second segments, it'll help you maintain a steady pace.  
Is it hard? It really is! Two minutes may not sound like a lot but your body will know it is working hard! I suggest you record your scores and do the test each month during your training. 

John Colver
Seattle Marathon & Half Marathon. Runner & Spectator Information/Ideas
For any adventx runners & spectators who would like to meet up tomorrow.
Sunday's Half Marathon starts at 7.30 and the Marathon at 8.15. 
Runners:
For anyone who wants to meet up before we'll meet at Starbucks 1200 Westlake Avenue (98109) (206) 216-0306 at 6.30 a.m. There is free parking, the coffee shop is open, there are restrooms and a warm covered area to stay dry if it's raining. 
At 6.50 we'll head over to the race start. 15 minute walk. 
Ideas to stay warm: 
Wear the clothes you'll wear after the race, the bag drop is 200 yards from the start line and we can put clothes in that bag before the start. 
Take an extra sweatshirt and or pants to discard before (or after the start) it will be cold at the start and any gear left behind will be collected by a charity and sold for fundraising. 
If it is raining, a trash liner will suffice as a temporary rain coat. 
Spectators: 
A great spot to watch the race at 3/4 mile from the finish is Uptown Espresso on Westlake Avenue North and Republican. Warm & dry with a covered awning outside. The previous parking area is good for this location (10 minute walk). 
Spectator Timing - 
Half Marathon runners will pass here between 9 & 10 a.m. 
Marathon runners between 10 and noon. Look for 3 hour - 3.30 marathon runners to go past between 11.15 and 11.45 a.m.
The finish area (Memorial Stadium) is 15 minutes walk from this spot. 
Any questions call John at 206 291 7979
Autumn
The picture above is from an 2009 autumn workout with adventx friends in Seattle.
Since childhood, autumn has always been my favourite season. This personal affinity has transitioned through various sports and also locations. As a bike-racer in Europe, autumn was a season to recover from the rigours of a season of racing, a chance to physically heal and to mentally wind down.
Hiking and mountain climbing in Washington afford a similar experience. I recall that in 2008 - high on enthusiasm, wanting to make extra money and somewhat obsessed with mountain photography… I picked up extra trips on Mount Rainier and guided twenty one summit climbs! I was pretty beat by the end of it and I remember sitting at Seattle coffee shops during fall reflecting on how tiring it was and trying to put some extra food in my body to recover. 
Last year, in a vigourous and somewhat spontaneous effort to launch the Fit By Nature book, to spend some time alone, and to get fit again after being injured. I pointed my bike east and rode from Seattle to the Atlantic Ocean. I shall not forget riding, in the first week of October  - completely spent, probably suffering from malnutrition and riding along in a somewhat delirious state along the Chesapeake & Ohio Canal towards Washington DC. I think the beauty of the leaves falling and the bright sun filtering through the trees was much more than a tonic to keep the legs turning. It was an affirmation of change. I actually felt, for a moment, in an ever-so-small way… that I had aligned myself with at least two seasons of nature. In many ways the journey from summer to autumn was more profound than the road from coast to coast.
This year is different. I've been laying foundations all year for future work and writing projects. While surrounded by athletic accomplishments I find myself mainly in a support and coaching role. I've just been running about three times each week, doing cross-training and basically maintaining fitness (it's easy to do once the foundation is in place). I'm living vicariously through friends and clients who are having all manner of successes. This weekend, I saw two adventx friends - Stephanie and Martin - who are  preparing for marathons and I won't be surprised if there are personal records, which would be something as they are both already very fast. I'm looking forward to standing at the mile-to-go marker in the Seattle Marathon and watch Martin blow past towards the stadium on the last Sunday in November. He's run 3.06 and I think he's stronger than ever. Same with Stephanie who trains perhaps more diligently that anyone I know. She is running the Portland Marathon next Sunday and is in fantastic shape. 

This year, instead of needing to recover, I'm already looking forward to 2013. I'm envisioning a fast half-marathon in Vancouver on May 5th. I have some base-fitness and am injury-free. So in the next seven months, I'm planning on a few training races, a weekly long run, strength training in December and January followed by a steady ramp-up of speed as the weeks and months go by. I have an enthusiasm for running that I've never had before.
With coaching clients I'm asking the same sorts of questions right now. How was 2012? How do you feel about fitness? Are you transitioning from a big effort (successful or not) or have you been steadily building a foundation, or maintaining, or did you get injured or sick somehow? What did you get right, or what never worked out? What can be done to recover, prevent and somehow benefit from the experience? And as you wind down into the last part of the year, what are the small and big goals ahead. What do you really want for 2013 and beyond? 
So I'm gathering ideas and experiences. I'm looking at the successes of summer in a way that resembles being outside gathering leaves, uncovering chestnuts, seeing fruit - not only apples, pears, plums, blackberries and blueberries - which are all plentiful in Seattle and Washington right now - I'm actually seeing the fruits of success from the healthy summer activities of people I know.
Three quarters of the year are over. How will you spend the last one? How does autumn feel to you and how will you use it to enjoy your fitness activities?

If you are in the Pacific Northwest today, you'll be enjoying an Indian-summer day full of sunshine, color and fresh clear air. I hope you are able to take in a walk, run, ride. If not, perhaps there is time to steal a few moments looking at the views and daydreaming about what adventures await in the following seasons. 
There is time, before next autumn rolls around, to experience all kinds of adventures and accomplishments. I look ahead and ask myself, "What will the summer of 2013 look like on October 1st next year?" I'll finish this post with thoughts from a conversation with a friend last week. 

"Fall is a great time to reflect and dream. And you gotta dream, right? Cause if you don't… then how are you gonna know what you want?"       
Want a perfect way to celebrate our endless summer with an easy run in a beautiful setting? 

Join me Friday morning at Golden Gardens for an easy paced BEACH RUN up to Carkeek Park and back. It's about 4 miles but you can turn back sooner if you want shorter.

Warm up at 6.00 at the restrooms/concessions building. We beat feet at 6.15. No headlamp needed as there'll be plenty of ambient light. The quarter moon will be dipping down over the Olympics just as the morning alpenglow illuminates them about when we head back. We'll likely have the beach to ourselves and it is spectacular at dawn. We'll be back before 7.30.

Hope you can make it.
John 
August 'Fit By Nature' Fitness Challenge: 31 days - 31 workouts
Starting next Wednesday - August 1st  - join me for a month-long fitness expedition. A different work-out everyday in the best locations I know locally.
If you are in Seattle, feel free to attend the workouts listed below - or follow along with workouts where you live. I'll be keeping a month-long workout journal and pictures of Seattle's most spectacular workout spots.
Each day the workout will be published on the Fitness Moment and my facebook page. 
All workouts are at 6 a.m. unless otherwise indicated. 
Wed 1 - Sculpture Park - Fountain
Thu 2 - Greenlake - Aquatheather Steps
Fri 3 - Camp Shurman. Mt Rainier National Park
Sat 4 - Golden Gardens 9 a.m. Beach next to main building  
Sun 5 - Gasworks Park - 9 a.m. Top of Hill
Mon 6 - Greenwood - Diva Expresso (open at 5.30) 
Tue 7 - The Zoo - Meet at Greenlake Aquatheater
Wed 8 - Hiawatha Community Center West Seattle 6 p.m. 
Thu 9 - South Lake Union Park - Pedestrian Bridge 
Fri 10 - Centennial Park - Meet on Amgen double-helix Bridge
Sat 11 - Carkeek Park 9 a.m.- Parking Lot
Sun 12 - Volunteer Park 10 a.m. - Donut (opposite Asian Museum)
Mon 13 - The Troll - Fremont
Tue 14 - Lower Woodland Park (Meet at aquatheater steps)
Wed 15 - Magnuson Park - Meet at main entrance
Thu 16 - Sunset Park 
Fri 17 - Paradise Park (Mt Rainier)
Sat 18 - Ingraham Flats (Mt Rainier)
Sun 19 - Columbia Crest (Mt Rainier)
Mon 20 - Loyal Heights - meet on athletic field
Tue 21 - Meridian Park (Wallingford) 
Wed 22 - Madison Park 
Thu 23 - Ravenna Park - meet at Cowan Park (west end)
Fri 24 - Alki Beach - Statue of Liberty
Sat 25 - Lincoln Park 9 a.m. Main parking lot adjacent to Fauntleroy Drive
Sun 26 - Seward Park 9 a.m. Parking lot
Mon 27 - Montlake Bridge - south east side
Tue 28 - Kerry Park (Queen Anne)  
Wed 29 - Denny Park - north east corner John St
Thu 30 - Fremont Bridge - north west side
Fri 31 - Seattle Center - Space Needle
I'm just not good at this.
"The next time you find yourself thinking, "I'm just not good at this," remember, you're just not good at it yet."  
Heidi Grant Halvorson 
I love this quote. Heidi is  the author of "Succeed" and "Nine Things Successful People Do Differently". In today's The Wall Street Journal she writes about what factors causes success.
~ What is something you think you aren't good at? 
~ What if you just were? 
~ What would that look like? 
Endurance training: large amounts of low-intensity training can develop base conditioning and aid recovery.
Coaching and training have always been a blend of art & science. 
One interesting development in coaching is that the training programs of elite athletes - once highly guarded secrets - are now available for anyone to study. For instance, to counter allegations of doping - many elite cyclists are voluntarily publishing their blood profiles (this is one way for an athlete to indicate he/she is not blood doping or taking drugs like EPO). So we can see how much power and speed are being attained, learn how many calories used and see heart rate zone profiles of some of the worlds best athletes.
My current obsession with cycling is largely due to the fact that British cyclists are winning on all levels for the first time in history. It is also because I'm intensely curious about how so many riders have improved so much. As a coach I believe that the trickle down effect works, I believe we can always bring quality training techniques to bear results at all fitness levels.
One absolutely consistent theme of elite athletes is the avoidance of 'quite hard' training and a commitment to - on one hand - larger amounts of low intensity effort while at different times - working extremely hard. 
Does this work for the average athlete? It does and I see it all the time, people taking chunks of time off personal records or being able to compete tasks/events that were previously impossible. How it works is that a person who trains at low intensity most of the time, will - when the high intensity session comes around (every few days)… actually have the power and energy to go extremely hard. As this cycle is repeated, then performance gains will come (this assuming adequate restoration and nutrition).
The opposite of this is to train quite-hard most days… and it's a trap. It causes fatigue, muscle soreness, we can't get all-the-way recovered and we lack the power (and or desire) to turn it all the way up. A way to evaluate if this is where we are is to ask two questions: 1. Am I training hard? 2. Are my times/measurements getting faster/better?
If the answer to 1. is 'Yes' and 2. is 'No'… there is a good chance that you are in no-mans land. The harsh reality is that if you stay there… performances will not get better. Then sooner or later an injury or setback will occur. The good news is that there is a way off this treadmill-of-doom.
If you do find yourself in this spot - the secret to getting out of it - is to first rest, then to polarise the intensity of workouts i.e. replace some training with low intensity (conversational pace) and some with high intensity. A good way to get to the high intensity too is to not go by feel - i.e. how hard does this feel - but go by time or weight. 1/2 mile in X minutes & seconds, X # of burpees in a minute, X KG of weight for a given movement.   
Share this opinion at the local box gym or health club and you may incur the wrath of trainers and receive a sudden delivery of dogma and disrespect. The very words 'Low Intensity Training' seem to provoke a knee-jerk reaction, "We don't do that here". You may even feel that your performance might be less than the results of some stronger athletes or even trainers there…. But it's important to consider that when you see the strongest person in the box or gym - they could well be the big fish in the little pond. I've fallen prey to the idea before - that if 'you are better than me - then I should do-what-you-do' concept. The trouble with this route is that training takes time to work. If you take the long route, it may take you a while to get back on track - perhaps even entirely missing an opportunity for the next year or more.
What also can make it tough to decide - is that Fitness Training is big business and many times the goal is not to get you fitter - it's to keep you coming back. There are entire training methods marketed entirely around high-intensity training and/or avoidance of longer more steady training. To boost your confidence against ill-conceived ideas - you can be sure that no olympic athlete is only training for 45 minutes each day and they sure aren't going to the point of failure during the majority of workouts. 
It's ironic that doping abuses have led to the availability of solid data which can be used to assess which training methods work - and which don't. We no longer need to guess what training the worlds best athletes are doing anymore - we can simply look and see. And we can chose how to train with the confidence that we'll get faster, stronger and leaner not by training hard - but by training smart. The best news of all… training well is not difficult. There's more joy and less pain - than the struggle of having to go hard all of the time.
Joe Beer a UK based endurance coach has this to say:
"For many athletes, the 'train low, train high' mantra requires a mindset change, forcing them to think about things differently. Perceptions such as 'base is easy now', 'I can relax knowing I don't have to keep up with other people' or 'It's now more enjoyable but also more effective', are typical when people finally get what the elites already know."
To read more of his article click here
What do to when lost (in the woods).
"A clear head will find itself". I really like these simple suggestions from the US Forest Service over half a century ago. There is a pdf copy of this document here.
What about when we are lost on the health and fitness path? Could a clear head - be the solution to meeting those goals too?
1. Make a plan.
2. Gather resources; community, coaching, equipment & knowledge.
3. Take the most straightforward route to success: Don't make it harder than it ought be.
4. If injured or hurt - seek aid and support. 
5. Be cool, act confidently and keep moving in direction of the goals. Never quit… because forward motion, even a millimeter or moment at a time - is often all that's needed to reach the goals we've set out to achieve.   
Tim Noakes book is a great read for any endurance athlete. Click on the cover to order. 
Cutting sugar shown to have significant effect for pre-diabetics.
A medical study, published in the Lancet, showed that in patients who tested positive for pre-diabetes… restoring normal sugar levels more than halved the numbers going on to Type 2 diabetes.
How is your sugar consumption now compared with any other time in your life?
I made a personal choice to cut added sugar from my food as well as pay close attention to fruit sugars. I've found that after the initial period of adjustment, my energy levels have increased and I don't experience the fluctuations in energy or mood that I used to feel when I ate more sugar. I also found that my tastes changed, I now become hungry for plain foods first as opposed to sweet ones. 

One difficult thing was weaning myself off 'sports bars' or as my friend calls them Adult Candy Bars.
What are your experiences? 
How much do you move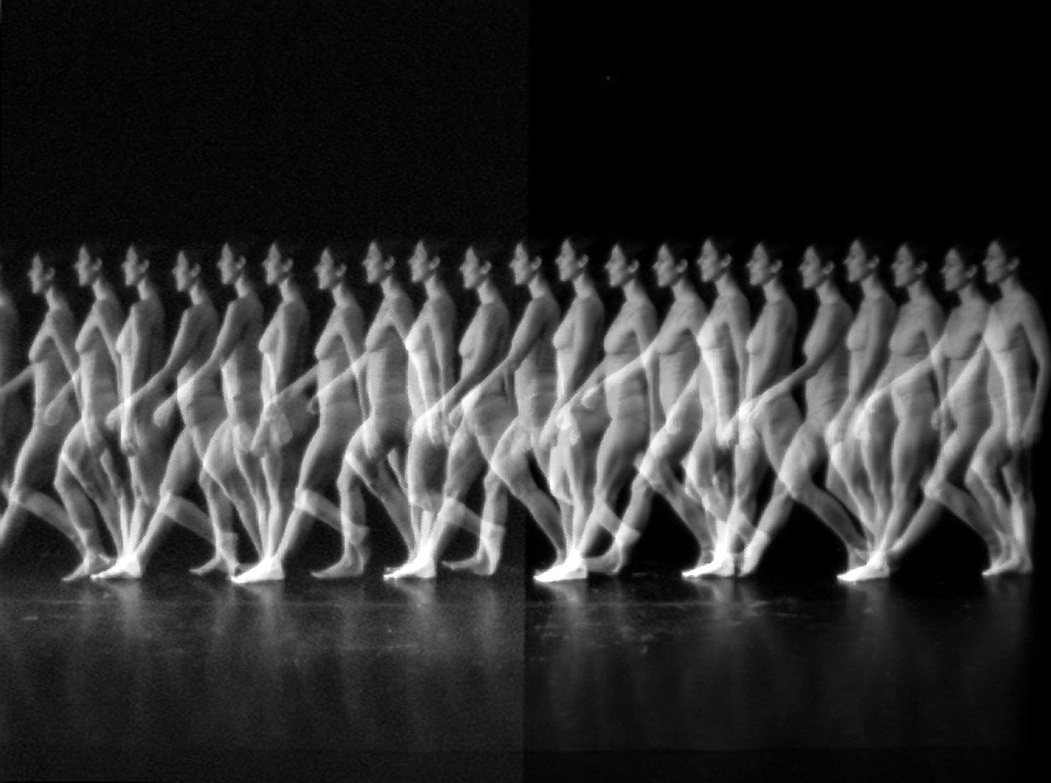 Dancer Ami Shulman by Butch Rovan 
How much do you move?  
In many ways, the question could be more important than how much we exercise. Many people think of exercise as what takes place in a workout. What if you walk or bicycle to your workout, or to work? What if you stand or move all day at work. What if you dance? Gardening anyone? 
How many hours of the day are you:
1. Sitting  ____
2. Lying down  ____
3. Eating ____
Subract that number from 24
= ______          This is how much you move. 
Are you content with this number? 
How could you change it?
1. __________________________________
2. __________________________________
3. __________________________________ 
For interest, my answers were. 1.Ride bike or walk to more places. 2. Change sitting meetings to walking meetings. 3. Schedule more days to go hiking.